Speckle
Mobile App Startup


15 months
Aug 2020 – Oct 2021
roles
UX Designer
UX Writer
tools
Figma
Re-imagining mobile learning for aspiring public speakers
As UX Design Intern, I learned the innerworkings of the early stage startup world. Within a year, I assisted our junior design team in redesigning old wireframes, communicated weekly with our CEO and development team, and prepared presentation decks to share to our external teams and stakeholders.
Public speaking is a universal experience. We perform it in school, among a group of potential new friends, a job interview, and high stakes meetings. Communicating to a group of people requires more than just words and a voice.
To master the art of communicating–the seemingly simple, innate act of speaking–requires intention, confidence, and deliberate practice.
Goals are definitely easier said than done. When college students don't have time and resources to practice with a friend or by themselves, they may end up resorting to same-day, last-minute preparation for important midterm and final projects. On the other hand, business professionals may tend to prioritize their work on paper over the verbal execution of their ideas and proposals. While a haste method may have worked a few times for some of us, this approach to learning public speaking is both unsustainable and ineffective for creating long-term outcomes. Planning to practice speaking out loud is a whole step in and of itself. People are often left discouraged and intimidated by lack of practical structure on where to begin with practicing public speaking.
Speckle's mission aims to fill in this learning gap and build and integrate an active public speaking community into this seemingly individual and often isolating learning experience.
[ Our Design Constraints ]
A. Limited Resources

As an early stage startup with junior design and development teams, we all prioritized simplicity in our design and development choices. We heavily relied on development team's technical constraints which we discussed weekly alongside our CEO.
B. Limited User Research
Due to constraints in outreach efforts, establishing a more comprehensive research synthesis of our users would have allowed us better insight into our iterative design process. Further exploration must be executed with our target users of college students and business professionals in order to fully understand the quality of this service in providing reliable, consistent learning guides for users of diverse backgrounds and needs.
II. Designs
During my time at Speckle, our design team explored ways to create a community-driven, interactive, and pleasant-to-use mobile learning platform.

As our overall team approached towards our official MVP launch, I was tasked to assist in redesigning new app wireframes and components based on the app's initial user interface.

Here are some examples of my mobile app design work: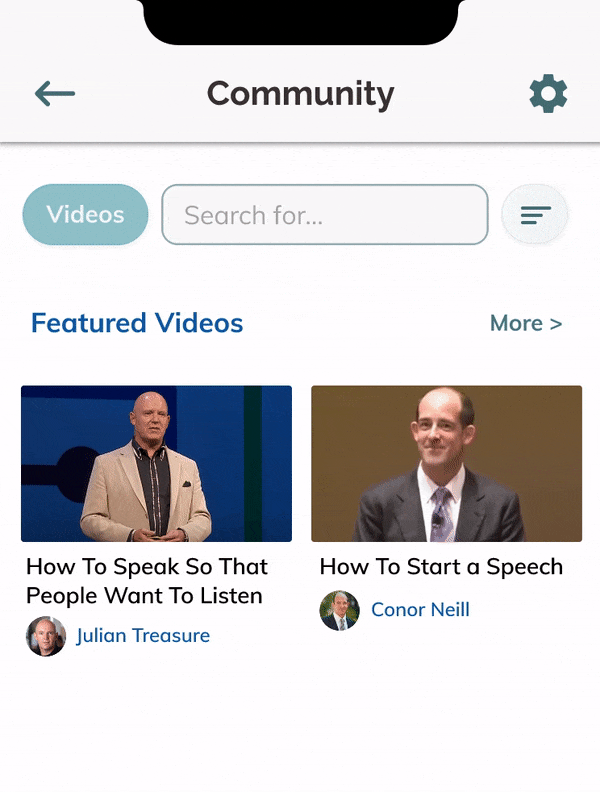 III. Take-aways
Throughout my time in this startup environment, I have learned to:
adapt through unpredictable changes
create design solutions informed by our development team's capacities
build genuine professional relationships with my teammates through a remote setting
practice transparency with external teams about our team's progress and individual needs as junior designers

These learning lessons have shaped me into the designer and researcher I am today, and I continually strive to improve upon these lessons over the course of my learning journey.