UCSD Design Lab - Diabetes Design Initiative (DDI)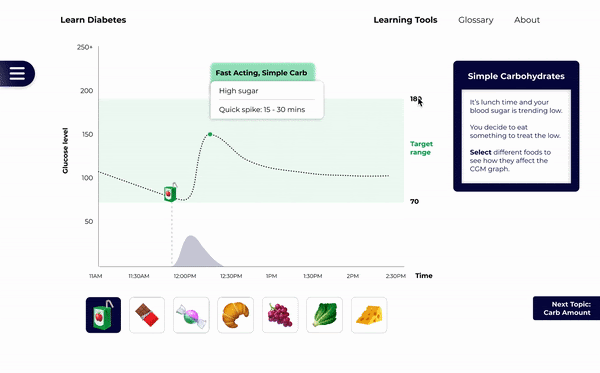 Over 1 in 10 Americans are diagnosed with some type of diabetes. Despite millions affected, the quality of diabetes education accessible today still poses major learning curves that cause serious challenges for people with diabetes and their loved ones. Why is learning about diabetes so difficult? In 10 weeks, alongside a cross-collaborative team of fellow student design researchers and industry mentors, our team explored how diabetes education may be simplified into an interactive learning tool.
Speckle - Startup
Diving into the world of early stage startup, our junior design team explored the various ways mobile app learning can transform how college students and professionals of all ages can effectively learn public speaking.
UCSD Design Lab - Diabetes Design Initiative (DDI)
Redesigning a diabetes care directive based on exploratory research on aging with Type 1 diabetes
(in progress)



Using our prior research with the Type 1 Diabetes aging community, our team continued with the goal of creating a website platform that aims to streamline the process of completing advanced care directives for people aging with Type 1 Diabetes who require specific needs when interacting with the healthcare system and its professionals.